Setting sights on the enemy with Paintball Guns at Delta Force!
There are many different paintball guns across Canadian paintball fields. Some are better than others. Enjoy the precision and firepower of the FT-12 paintball guns issued by Delta Force Paintball and into battle confidently know that you are well-armed. These weapons offer the latest paintball technology and are a standard problem for all players for their day of outdoor action.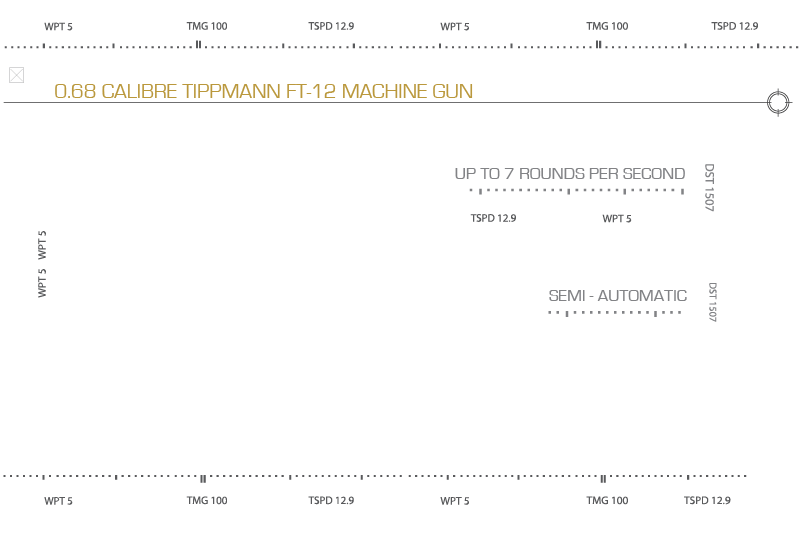 The FT-12 is a reliable semi-automatic rapid-fire pistol that provides players with a tough, light and reliable paintball marker during the heat of battle. It is made of a light alloy and is remarkably easy to use allowing you to focus on the play area scenario in the heat of the moment rather than on your weapon. Each weapon is maintained with love by our gunsmiths who are proud of their work.
These paintball guns are sculpted out of burnished metal maintained by our team of gunsmiths. They are proud to deliver such work.
Get these amazing offering by:
Light-weight, easy to manoeuvre frame
Unbelievable accuracy
Fast-firing action (up to 7 rounds per second!)
A sleek and stylish finish
Comfort in design and;
Reliability during battle
This popular paintball gun is a durable, reliable marker that is easy for players to use.
These well-balanced paintball markers are of a comfortable design that helps you execute your strategy and easily eliminate the enemy one by one. Are you a single-shot sniper? Maybe you are a type of commando that shoots everything that moves? Anyway, you will find that this gun will satisfy your paintball needs, you can easily bypass each scenario with the greatest ease, eliminating your opponents left, right and center.
Whatever you're level of paintball experience, Delta Force will offer you the ultimate paintball experience!
Good Luck for your game!!