Setting sights on the enemy.
There's a lot of different paintball guns seen across the Canadian paintball fields. Some, are better than others. Enjoy the accuracy and firepower of the FT-12 paintball guns issued at Delta Force Paintball and head into combat confident in the knowledge you are well armed. These weapons offer the latest in paintball technology and are standard issue to all players for their day of outdoor action.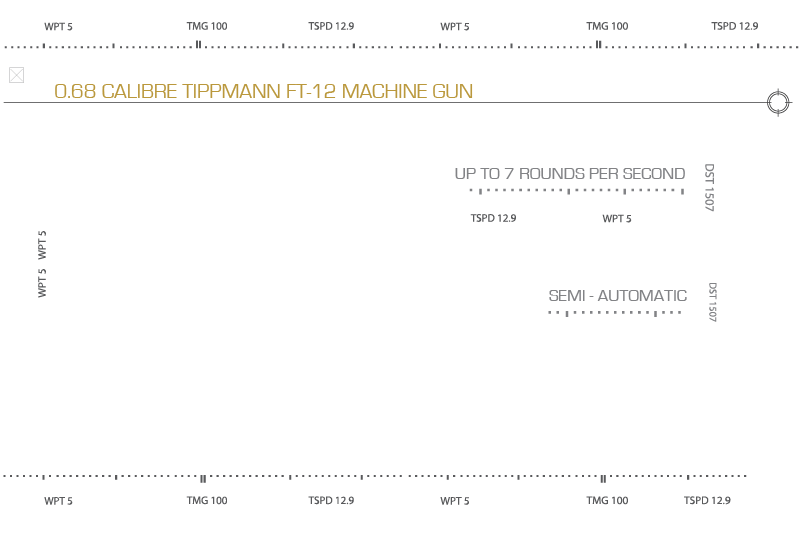 The FT-12 is a reliable, rapid-firing, semi-automatic gun that gives players a robust paintball marker that is lightweight and reliable during the heat of combat.
Each gun is lovingly maintained by our gunsmiths who are proud of their work.
These well balanced paintball markers are a comfortable design which helps you to execute your strategy and easily pick off the enemy one-by-one. Are you a one-shot, one-kill type of sniper? Maybe you are a shoot-at-everything-that-moves type of commando? Either way you'll find that this gun will satisfy your paintballing needs.
Play with Delta Force for the ultimate paintball experience!