Giving back.
Don't let the tough, camouflage exterior fool you. Deep down when you take off the war paint and paintball splatters, there is a sensitive and generous interior to Delta Force. We love giving back to the community and are happy to help out a variety of causes. Some of our previous projects include the building of a school in Malawi (named after us 'The Delta Palms School') as well as raising funds for the RSPCA and the Normandy Veterans Association.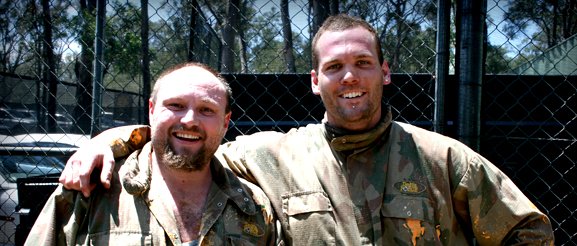 So, if you are looking for fundraising ideas, get in touch if you are a Canadian charity looking for a little help along the way by clicking on this link. We provide a fun and refreshing way to raise funds by donating a range of paintball vouchers for your cause. These vouchers can be used as raffle prizes, silent auctions, reward people who donate or those hard working volunteers. The possibilities are endless so let us know who best we can assist you.
These vouchers normally retails for $99.95 but we are more than happy to offer them for free to Canadian-based charitable organisations.
To get the ball rolling, please contact us with a written request for review. Then we will send out the vouchers to help with your cause. It is that easy.
Let us know how we can help you with your next fundraising mission!