We have got you covered!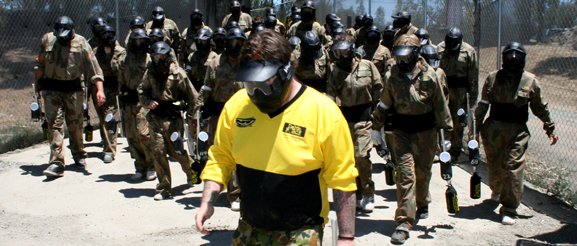 Delta Force Paintball has been in operation for over 25 years and we are proud of the 100% safety record we have maintained in our commitment to paintball safety. It is no surprise really when you know the lengths taken to uphold this exemplary standard.
As a commitment to show how seriously we take the safety of our guests, we are covered by Full Public Liability Insurance up to $20 million. This ensures that health and safety standards are adhered to according to the Australasian Painball Association (AUPBA).
Delta Force has set the bar high in terms of paintball policy and procedures so be safe in the knowledge that you will be in the safest of hands.