Staying informed.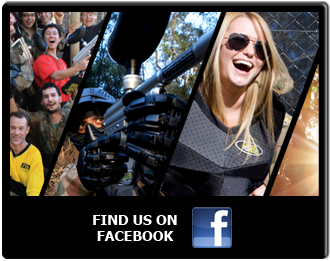 Like us on Facebook and you can always know what's happening at our Toronto paintball centre. See photos from the day, funnies, competitions, special deals, tips and more. You'll gain access to the best deals in the Canadian paintball industry, ensuring you get maximum benefit and saving on your next paintball adventure. There's always be a rock-bottom deal coming your way on our Facebook page and you don't want to miss out.
Make sure you spread the word as these special offers will get everyone in the mood to play some paintball and larger groups are so much fun out on the paintball fields.
Facebook Delta Force Paintball Toronto
Great deals direct to you
Sign up to our mailing list to ensure you receive the hottest paintball deals straight into your inbox.
Photo of the week
Have you got an amazing photo from your paintball adventure with Delta Force? If so, post it on our Facebook pages and you could win an incredible prize in our photo of the week competition!