Paintball prices – Savings for groups.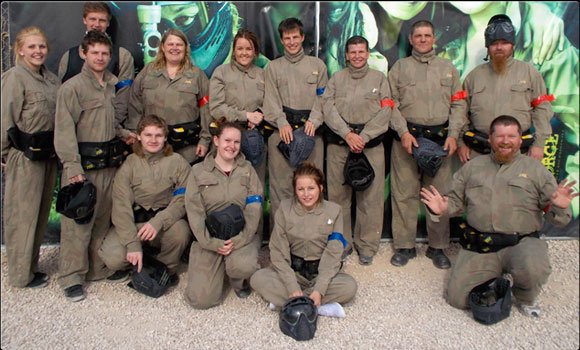 Buying in bulk usually works out more cost effective and Delta Force Paintball prices are structured similarly. We like to encourage players to organise large groups if possible because, without doubt, larger groups definitely translates into more fun on the fields.
Offering the most competitive pricing in the industry is something in which we take great pride and care. It works for you and it works for us because more people come and see our thrilling, professional game zones, and come back again and again. You experience the best paintballing in the country at the most affordable prices! And doing it with a group of people you know to share in achieving the objectives and strategies our staff present to you just amplifies the fun factor even more.
Our paintball prices page shows you the discounted pack options available to group bookings. There;s some great savings to be had. With so many awesome game zones to play on, the last thing you want is to run out of paintballs and miss out. These packs will help you make sure you get to experience all the action a day of paintball with us can offer. So round up the troops, choose your value-added group pack and get more bang for your buck.